When it comes to giving your beloved vehicle new life, nothing beats a custom car upholstery makeover. A car's interior, particularly its vehicle upholstery, reveals its owner's personality, taste, and attention to detail – just as finely tailored suits enhance one's appearance; high-quality vehicle upholstery transforms driving experiences while making a statement on the road. In Tampa and seeking quality automotive luxury upholstery solutions? Trimming Edge Upholstery can help.
Unveiling Trimming Edge Upholstery: Where Craftsmanship Meets Innovation
Trimming Edge Upholstery understands that your vehicle is more than a means of transport; it represents you and expresses who you are as an individual. Our over two decades of experience have given us the skill set to craft automotive interiors that combine artistry, comfort and durability – our team of seasoned professionals is committed to crafting interior masterpieces that blend style and function seamlessly together.
Art of Car Upholstery: Merging Aesthetics and Comfort
Automobile upholstery, often referred to as vehicle upholstery, is more than a mere covering for seats – it plays a critical role in both its overall design and driving experience. Our meticulous attention to detail allows us to offer an expansive selection of vehicle upholstery options designed to satisfy every taste and preference imaginable – be it classic elegance or sleek, modern flair; our expert designers work closely with you in realizing your vision.
Trimming Edge Upholstery excels at marrying aesthetics with comfort for long drives. Our materials have been chosen carefully to strike a balance between luxury and practicality for an interior that not only attracts attention, but also allows you to sink in.
Customization Services: Your Vision Our Expertise
Trimming Edge Upholstery takes pride in offering custom made solutions to meet all of our customer's individual preferences for vehicle upholstery. At Trimming Edge Upholstery, we understand that every car owner is special, and their preferences for vehicle upholstery deserve to be recognized – which is why our customizable services allow you to transform your vehicle according to your desires.
From leather and fabric selections to color palettes and stitching patterns, the possibilities for vehicle upholstery are virtually limitless. Our skilled artisans collaborate with you to transform your ideas into reality, ensuring that your car's vehicle upholstery reflects your personal style perfectly. Whether it be sporty with bold red accents or refined with earth tones; our team brings your dreams to life!
Tradition while Adopting Innovation
Trimming Edge Upholstery takes pride in our longstanding tradition of craftmanship. Our artisans have perfected centuries-old techniques to craft beautifully authentic upholstery pieces that exude sophistication and authenticity. Each stitch, contour and detail is expertly created in order to produce stunning results.
But our team doesn't simply rely on tradition; they also embrace modern innovation by keeping up-to-date on materials and technologies available today. By combining old world artistry with cutting edge innovations, they ensure your car's interior features classic charm with contemporary comfort.
Enhance Your Driving Experience: Going Beyond Aesthetics
Trimming Edge Upholstery can transform the aesthetic appeal of your vehicle, but its benefits go well beyond mere surface beauty. An expertly executed upholstery job increases its overall value – whether that means keeping or selling in future years – so investing in professional-crafted upholstery interior can greatly enhance resale value.
An interior designed with comfort and visual appeal in mind can enhance your driving experience. Imagine driving through Tampa's scenic routes in an environment tailored to your preferences – every touchpoint reflecting luxury and refinement. When used for transportation rather than simply as a mode of conveyance, a comfortable vehicle becomes a sanctuary of comfort and style.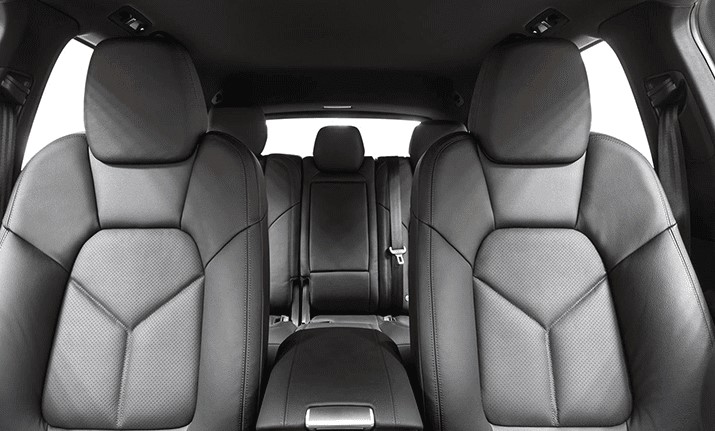 Experience Trimming Edge: Your Journey Begins Here
Your vehicle is an empty canvas waiting to be transformed, and Trimming Edge Upholstery is here to make that dream come true. Through craftsmanship, customization, and innovation we redefine car upholstery in Tampa – so come join our creative journey and transform the interior of your car from mundane into masterpiece.
Make your ride exceptional – visit Trimming Edge Upholstery now to experience automotive luxury at its finest. Book a consultation and start experiencing how your ride has transformed over time.
Reach Out to Trimming Edge Upholstery Today!
Situated in North Pinellas Park, FL, Trimming Edge Upholstery stands out as a specialist in Aircraft, Automotive, and Marine Upholstery. Catering to a global clientele, our expertise spans more than just upholstery; it's about delivering perfection. The testament to our unmatched service quality? A vast portfolio filled with satisfied customers who have transformed their auto seats with us.
Whether you need:
We're here to meet and exceed your expectations. Click HERE for a quick quote today!
At Trimming Edge Upholstery, we believe in perfecting every detail. Reach out to us for more insights or to get your no-obligation, FREE estimate. Let's craft brilliance together!