Is your car's seat showing signs of wear? Is your central console in need of some TLC or cleaning? You probably don't think much about the Professional Upholstery of your car until it breaks. Did you know that auto upholstery professionals in Clearwater do more than fix problems?

Car upholstery near me Clearwater
You can get your car upholstered by a professional in your area for many reasons, including to enhance the appearance and value of your vehicle. In our latest blog, we explain four reasons that taking your car for professional car upholstery in Clearwater is a worthwhile investment.
Remember: If you are looking for auto upholstery near Clearwater you should find a professional who is reputable, such as Trimming Edge Upholstery. They will provide you with quality service!
Protect your car from wear and tear
Auto upholsterers are professionals who will provide you with the highest quality materials and workmanship. Our clients, whether they drive convertibles or luxury sedans, workhorses or show trucks, know that we have the materials to make them look good. We can also identify the best materials to protect your vehicle from damage.
Auto upholstery materials are available in different durability and protection levels. The right material for you can help keep your interior clean and free of dirt.
The best materials and even better craftsmanship
The car upholstery is in essence built-in furniture. You would select an upholsterer who uses quality materials and workmanship when furnishing your house, so you also want to get the best for your vehicle. Leather, vinyl, nylon, PVC, PVC-coated vinyl and faux leather are all common automotive upholstery materials. Take a look at the different types of materials.
Leather, vinyl and nylon, Oh My!
Claim Customized Designs for the Interior and Exterior
You don't need to settle for a substandard job if your car's interior is looking worn out. Auto upholstery services can be customized to meet your needs and preferences. If you want something different than the black or tan standard interior, an upholsterer will customize it with a colorway that matches a vinyl wrap or original paint job.
Our professional auto upholsterers offer both interior and exterior services to help you bring your style to life. You can get the look and feel that you want, whether it's with a unique pattern, color combination, or fabric. Trimming Edge Upholstery can help you customize your vehicle from the inside out.
How to Increase the Value of Your Vehicle for Resale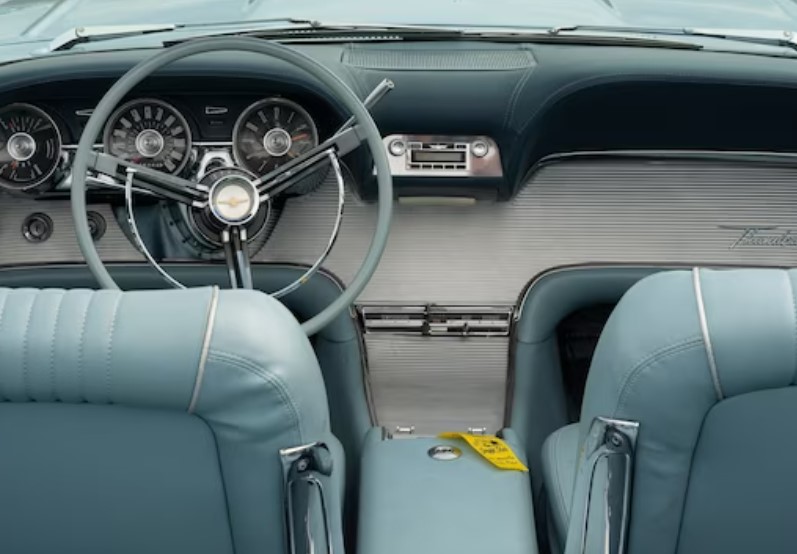 Car upholstery repair Clearwater
Professional auto upholstery can increase the resale price of your car. Everyone has heard the myth that a car loses half of its value when it leaves the dealership. According to Carfax, the value of a new car is only 20% at the end of its first year. Each year after that, the value drops by another 15%.
The same thing can be done to increase the value of a car, just as you would do for your home. You can increase the value of your car and its resale by having an auto upholstery professional work on it. Professionals will do a quality job that will make your car look and feel like new for many years to come.
Clearwater Auto Upholstery Company You Can Trust
Trimming Edge Upholstery is in business since over 35 years. We have built a team that is equipped with the expertise and knowledge to handle any vehicle. Our shop has seen many new and classic vehicles, so we have a good idea of what works.
We also keep our team up to date with the latest trends and technologies in the auto industry, so that you know your vehicle is getting the best possible treatment. You can be assured of receiving quality craftsmanship and advice about how to maintain your auto upholstery.
Contact us by phone or our website (503) 231-6055, after you have read our Google reviews. We hope to hear from you soon.
Contact Trimming Edge Upholstery
Revitalize your boat or jet ski upholstery with our specialized services. Marine upholstery often suffers from sun, wind, and rain exposure, deteriorating and looking weathered within a few years. With our experienced professionals at the helm, we can make your boat upholstery look like new. We specialize in custom fabrication, travel and snap covers, and boat woodwork. Our extensive portfolio showcases numerous satisfied clients who have benefitted from our range of services, including:
Book with us today by clicking HERE!